Orege on the stock market
Orege is listed on the Euronext market FR0010609206OREGE since 5 July 2013
The Orege share is followed in France by Gilbert Dupont (Crédit du Nord Group / Société Générale).
Based on its consolidated accounts as of December 31, 2020, Orege meets all the PEA-PME eligibility criteria established by Decree No. 2014-283 of March 4, 2014.
Breakdown of Orege Capital as of 15/2/2021
EREN Industries, major shareholder of Orege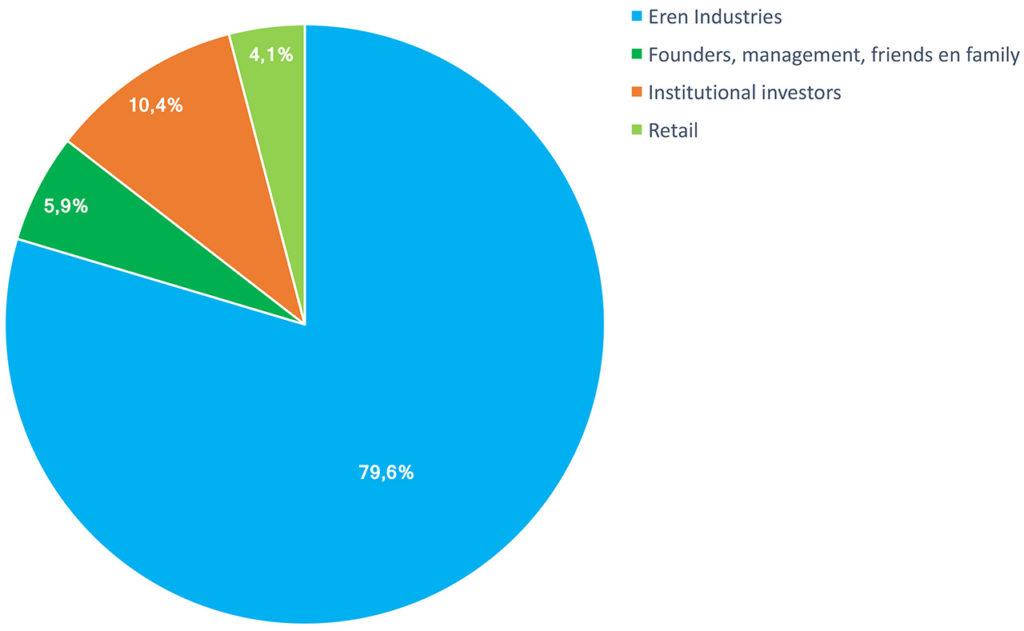 EREN Groupe, led by Pâris Mouratoglou and David Corchia, is dedicated to natural resources efficiency. Its subsidiary EREN Industries coordinates the Group's industrial activities, whilst Total-Eren develops and invests in renewable energy projects mainly internationally.
For more informations: www.eren-groupe.com