Innovation at the heart of Orege's DNA
Orege adheres to a process of innovation and continuous improvement.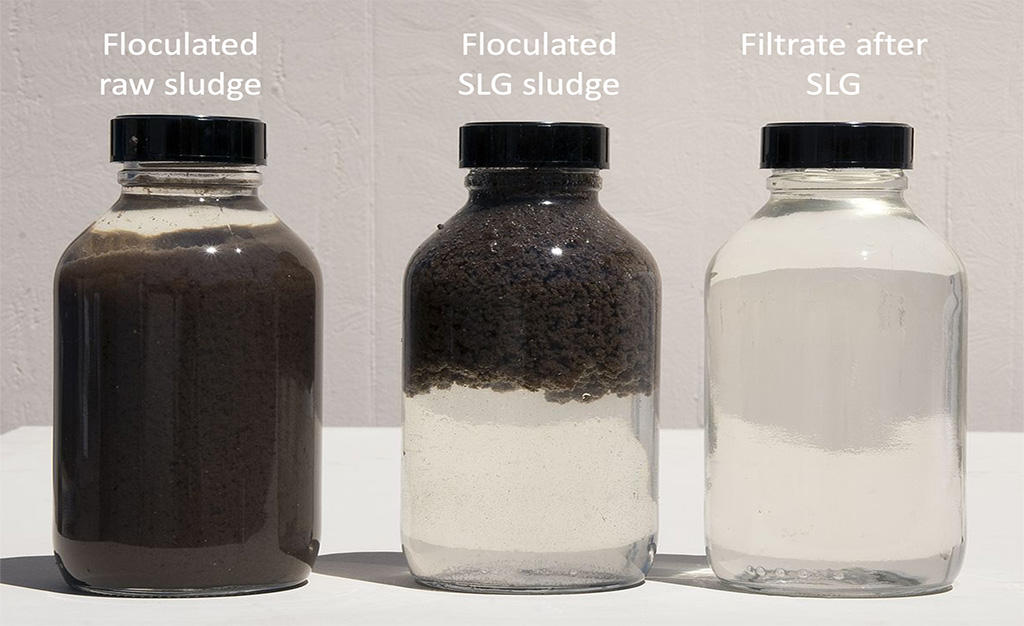 In the conventional water treatment sector, Orege has demonstrated the value and benefits of its innovative SLG solution for sludge conditioning.
The SLG has been awarded several times:
Global Water Intelligence Awards 2016, the prize in the category: "Breakthrough Water Technology Company of the Year"
Utility Week Birmingham 2017, the "Most Innovative Technology" award
The proven SLG solution is the result of many years of Research and Development leading to the development of an innovative solution which is the subject of several patents. 10 patent families have been filed for the protection of SLG, covering:
The processes, the technology,
The different SLG solutions, depending on the targeted applications
Combined solutions such as SLG + FLOSEP or SLG + anaerobic digestion
SLG sludge as a "product"
Orege continuously aims to innovate with new solutions, new modules or new applications, based on its know-how in sludge treatment. Its latest innovations are dedicated to meeting the specific needs of our customers or to new markets.
The solutions developed by Orege's teams respond to environmental and economic challenges on themes such as:
The treatment of complex sludge
Improving the production of renewable energy (biogas / biomethane)
Material or energy recovery from by-products
The Orege R&D centre is located in Aix-en-Provence (laboratory, pilot facilities) and uses a test platform installed in a wastewater treatment plant in the region.