Orege has forged strategic partnerships to strengthen its international development
These partnerships demonstrate the recognition of Orege by its peers in the water treatment sector.
Alfa Laval
Orege has signed a commercial partnership with the Scandinavian group Alfa Laval, a world leader, specialized in the development and marketing of products and solutions for separation, transfer of fluids and heat exchange in the fields of energy, environment, food and water.
This partnership will allow Alfa Laval and Orege to address the needs of municipal and industrial players alike in a continuous search for innovative solutions offering a reduction in the operating costs of wastewater treatment plants and meeting the increased requirements of sustainable development and recovery from treated water and sludge.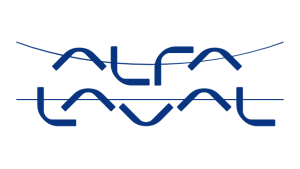 Itochu Machine-Technos Corp
Orege's partnership with ITCMT covers the marketing, distribution, integration and maintenance of its SLG and SLG-F solutions.
The Itochu Machine-Technos Corp group is a subsidiary of the Japanese group ITOCHU Corporation, one of the largest and most renowned "sôgô shôsha" (diversified trading house), which distributes and integrates industrial equipment and solutions, particularly in the fields of environment and energy recovery.
This agreement marks Orege's first commercial step in Asia.